The thrill of testing uncharted waters, or simply the camaraderie of pushing your boundaries together, as you hurtle down a river, past whirlpools, rocks, and waterfalls, makes rafting one of the most popular adventure sports on the planet.  
Rafting at Kundalika Rafting Camp
Taking on the currents as you hurtle down the meandering Kundalika on a raft, as undulating rice fields and thick forests fall by the wayside, makes rafting at the picturesque Kundalika Rafting Camp an experience to remember.
Why Rafting At Nature Trails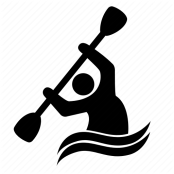 INTERNATIONAL SAFETY STANDARDS
Negotiating the rapids is challenging, preparing for it isn't.
Appropriate clothing
Courage
 
 
Let your journey on a raft begin